2017 Award Winners - Lilly Endowment Community Scholarship
Recipients include: Lizbeth Celis, Concord; Tessa Clark, Bethany Christian; Ana Martinez, NorthWood.
The LECS is the result of a statewide Lilly Endowment initiative to help Hoosier students reach higher levels of education.
Indiana ranks among the lowest states in the percentage of residents over the age of 25 with a bachelor's degree. The program, now in its 20th year, has awarded 79 LECS to students in Elkhart County, totaling more than $20 million dollars in scholarships. Statewide more than 4,400 have been awarded, providing nearly $4 million dollars in scholarships across Indiana.
Through the Community Foundation, the LECS program, administered by Independent Colleges of Indiana, selects three Elkhart County, first-generation, college bound students each year.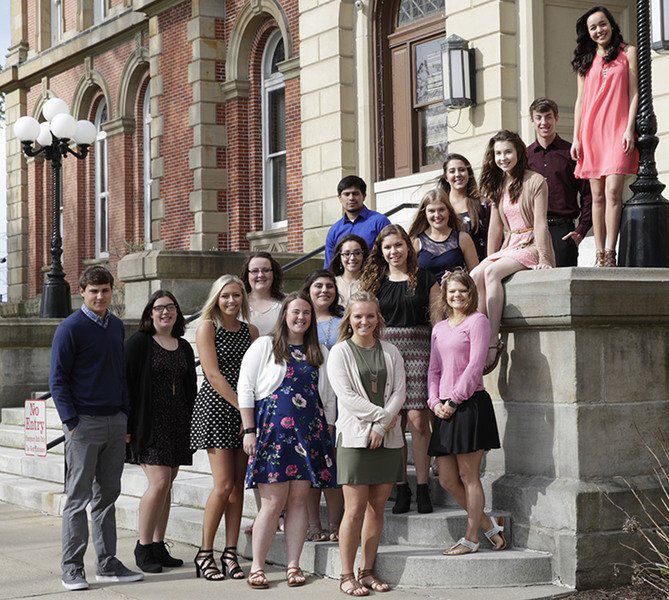 News
Lilly Grant to Help Grow Sacred Music at Notre Dame
A $1.6 million grant from Indianapolis-based Lilly Endowment Inc. will support a University of Notre Dame program it...
By bike, I'm learning to resist my temptation and ...
In her new book, "Holy Spokes: The Search for Urban Spirituality on Two Wheels," the executive director of the...
Five ways faith can reduce bullying and empower victims
"Developing moral consciences: A separate international study of high school students found that moral disengagement,...
Thu, Sep 7, 2017 - 08:30 am
Deadline to register for the 2017 Religion Newswriters contest is February 3.