2017 Award Winners - Lilly Endowment Community Scholarship
Recipients include: Lizbeth Celis, Concord; Tessa Clark, Bethany Christian; Ana Martinez, NorthWood.
The LECS is the result of a statewide Lilly Endowment initiative to help Hoosier students reach higher levels of education.
Indiana ranks among the lowest states in the percentage of residents over the age of 25 with a bachelor's degree. The program, now in its 20th year, has awarded 79 LECS to students in Elkhart County, totaling more than $20 million dollars in scholarships. Statewide more than 4,400 have been awarded, providing nearly $4 million dollars in scholarships across Indiana.
Through the Community Foundation, the LECS program, administered by Independent Colleges of Indiana, selects three Elkhart County, first-generation, college bound students each year.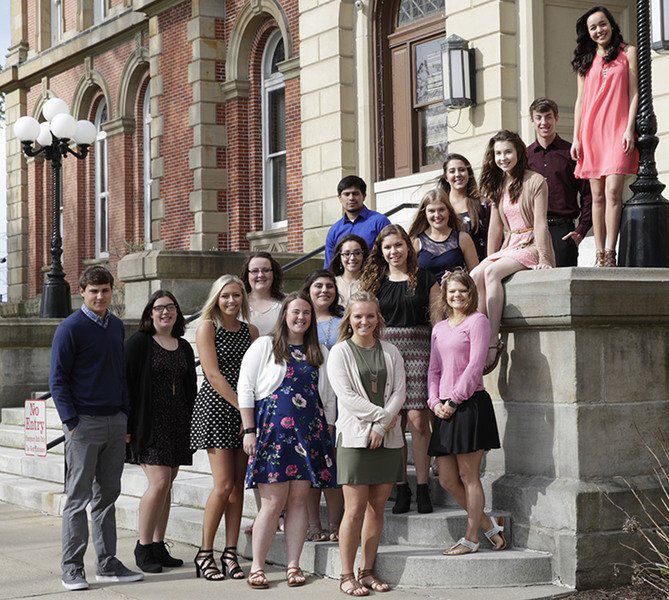 News
Five Nationally Recognized Artists Invited to Propose a Sculpture for Fort Wayne, Indiana
Five nationally recognized artists were invited to propose a sculpture for the entrance to the future Promenade Park in...
Lilly Foundation Gives a Boost to Notre Dame's Record Breaking Fundraising
The University of Notre Dame has received $138.1 million in research funding for fiscal year (FY) 2017, surpassing the...
$25 million Lilly Foundation Grant Funds Innovative Recruitment Strategy Designed to Attract Top Scientists
As part of the initiative, the Indiana University School of Medicine will look to hire biomedical scientists whose work...
Fri, Jul 28, 2017 - 08:30 am
Christian Congregational Music at Ripon College Cuddesdon, Oxford, United Kingdom on